Accelerate 2 Initiate!
Exclusive matchmaking programme to introduce innovative startups to corporates looking to work with them and pilot their solution

After a successful launch in 2018, we were excited to continue the matchmaking programme Accelerate 2 Initiate! (A2I!) in 2019.
All startups part of the Startup Pavilion have automatically entered the A2I! programme.
«The well organised Accelerate 2 Initiate! matchmaking competition was an excellent way to present ourselves to Europes leading Utilities. Being selected by Wien Energie made it an even more successful event. Would highly recommend any scale-up to join! »
Paul Mignot, Founder & CEO, Withthegrid
2019 Winners
On the 12th of November, Initiate! hosted the corporate-startup matchmaking programme A2I, where:
VARTA selected othermo
Agile:E.On selected Prisma Photonics
Iberdrola Ventures selected Enline Transmission
and Infoware selected Blink Energy.
A big congratulations to all!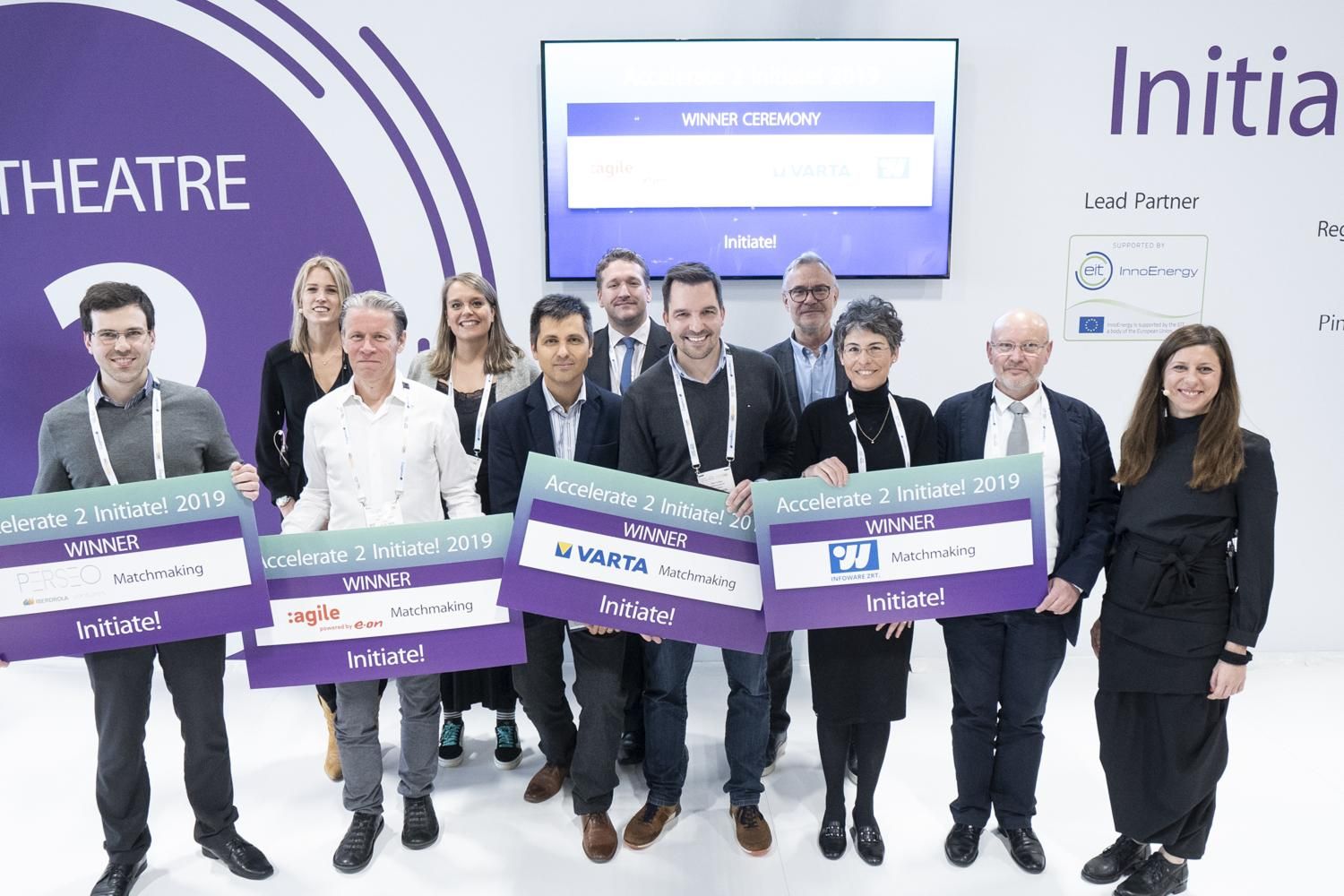 Highlights of the matchmaking programme:
Onsite Pitching Sessions of selected startups (only the top 3 selection of corporates) where the corporates select their winner!
Winning startups receive at least one official negotiation phase with corporate to run one pilot
2-hour online session team-workshop conducted by Initiate! and The Game Changer Index after the event, with the key stakeholders from the winning startup team and the corporate
How are we going to maximize our individual and collective impact – What are the key relationships to get right
Each individual to get the GC Index